Companies can Hire candidates across India, Mumbai, Delhi, Bangalore, Pune, Nagpur, Chennai, Ahmedabad, Kolkata. Hire from the largest pool of skilled candidates in India. Business Development Executive · Business Development Manager · Insurance Sales · Chartered Accountant · Accountant Human Resource Manager Compliance Executive Field Sales & more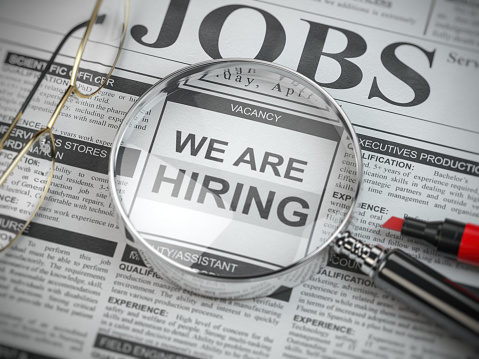 Computer/IT
26-09-2022
Closes: 30-04-2023
Job Info
Job Role:
Trainee / Management Trainee
Salary Range/Month(₹):
10000 to 12000
Career Level:
Fresher or Experienced -Any
Degree Title:
Graduate or XII
Gender:
Male or Female - Anyone
Locations:
Mumbai__Maharashtra
Interview Method:
In-person interview
Work Type:
Work from Single Office Location
Shift Timings:
Day Shift/General Shift
Working Days:
6 days Working
Description
POSITION: SEO Intern
COMPANY: Edufront Technologies
LOCATION: Mumbai
WEBSITE: https://www.edufront.co.in/
ABOUT EDUFRONT:
Edufront Technologies is a start-up Company with a vision to bridge the gap between Education and Learning. It aims to bring about equitable education to all children of India. Our mission is to enhance the archaic schooling system across India and digitally reform the chalk-talk method of learning.
EDUFRONT provides schools with a digital learning ecosystem which is integrated along the lines of hardware, software and content that piques the children's curiosity, nurtures their creativity, lets them explore their passions and offers them a 360-degree development that goes beyond rote methods of learning. Edufront is a comprehensive solution leveraging on technology to remove the challenges and barriers in learning thereby solving Benjamin Bloom's two sigma problem in education, enhancing the way students learn and broaden their knowledge.
As a purpose-driven company, we are dedicated to not just educating but inspiring! Our team is committed to synergise technology and human interaction in a way that inspires and enlightens all our stakeholders. But our work doesn't stop there. We are committed to making the world a better place by leveraging our platform and by extending our reach and influence to like-minded organizations and causes.
YOU ARE IN THE RIGHT PLACE AT THE RIGHT TIME…
…if you share our vision of bringing about a difference with a mission, passion and compassion. If you have the grit and fortitude that is required to work in a start-up, if you are technology savvy and would like to earn money along with satisfying your moral fiber, you are in the right place and aptitude to apply for this job.
CONTEXT OF THE ROLE: You will be required to…
Research, implementation, monitoring, and reporting on client organic search campaigns are the duties of the Search Engine Optimization (SEO) Intern. The ideal applicant will be fast to pick things up, detail-oriented, passionate, and upbeat. The intern will have to juggle multiple important tasks and responsibilities such as
examining current websites
Research and benchmarking in the marketplace
Mapping and researching keywords
authoring and optimization of content
On-page improvement
outreach for building links
Keeping track of, assessing, and compiling reports on results
Drive traffic and ensure leads on Edufront website
DESIRED SKILLS AND EXPERIENCE:
The ideal applicant should satisfy the following requirements:
exceptional communication skills, both in writing and speaking and the capacity to do independent research to find solutions
SEO Specialization
A degree preferably in IT, Communications, Marketing
proficiency with Microsoft Excel, HTML, CSS and Google Sheets
some experience with digital marketing and/or search engine optimization.
the capacity to perform well despite juggling several tasks with short deadlines
the capacity to collaborate effectively across all agency teams
a dedication to completing tasks on schedule and to a high standard of quality
Job Types: Full-time, Internship
Contract length: 6 months
Salary: ₹10,000.00 per month
Schedule:
Day shift
Ability to commute/relocate:
Mumbai, Mumbai Suburban – 400089, Maharashtra: Reliably commute or planning to relocate before starting work (Required)
Experience:
total work: 2 years (Preferred)