Companies can Hire candidates across India, Mumbai, Delhi, Bangalore, Pune, Nagpur, Chennai, Ahmedabad, Kolkata. Hire from the largest pool of skilled candidates in India. Business Development Executive · Business Development Manager · Insurance Sales · Chartered Accountant · Accountant Human Resource Manager Compliance Executive Field Sales & more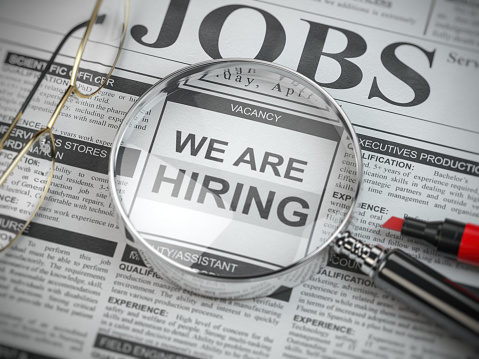 Administration
27-09-2022
Closes: 30-04-2023
Job Info
Salary Range/Month(₹):
21000 to 25000
Career Level:
Experienced
Degree Title:
Graduate or XII
Locations:
Mumbai__Maharashtra
Interview Method:
In-person interview
Work Type:
Work from Single Office Location
Industry:
Hospitals / Healthcare
Shift Timings:
Day Shift/General Shift
Working Days:
6 days Working
Description
Front Desk Executive
AKV Wellness LLP
Mumbai, Maharashtra
₹22,000 – ₹30,000 a month
Job details
Salary
₹22,000 – ₹30,000 a month
Benefits & Perks
Health insurance, Paid sick time
Job Type
Full-time
Regular / Permanent
Qualifications
total work: 3 years (Preferred)
Excellent English Communication (Preferred)
Benefits
Pulled from the full job description
Health insurance
Paid sick time
Full Job Description
The Brand
REVIV is a globally acclaimed and a leading provider of preventative health care. Through its IV therapies, vitamin injections and cutting-edge lifestyle genetics tailored to your needs, REVIV benefits your body's health, recovery, beauty and wellness.
Today, 5,00,000 therapies are carried out globally in 90+ locations across 40+ countries with 700+ highly trained medical staff!
Team Insider
The India partners for REVIV are AKV Wellness, co-founded by Dr. Ruby Tandon, an Aesthetic Dermatologist and Medical Director for REVIV India; Krysh Bajaj, a new age entrepreneur; Anjali Tripathi, a certified healthcare professional and Shivam Popat, a UK property industry businessman.
Responsible for maintaining all brand guidelines and protocols
Responsible for clinic discipline and decorum, and supervising daily staff duties
Contribute to the development and implementation of centre's policies and procedures
Overlook the maintenance of the clinic and maintain detailed records
Assist in hiring and other clinic upgrades
Responsible for end-to-end client experience and maintaining client relations
Responsible for electronic filing of clinic notes and client information
Ensure sales and payments are well monitored and closed in time
Actively participate in clinic reviews
Ongoing education in clinic emergency and first aid procedures
Provide complete support to the Doctor in handling clinic operations
Co-ordinate and support team meetings, and lead weekly staff meetings
Analyse clinic data and provide insights to the team
Monitor clinic and staff productivity
Serve as the primary point of contact for the clinic across various platforms
Provide constant support in new duties and responsibilities to ensure growth of the clinic
Skills Required
Minimum 3 years experience in a similar position
Excellent communication skills
Flexibility
Date of Joining: Immediately
Together, let's achieve stronger, healthier lives!
Job Types: Full-time, Regular / Permanent
Salary: ₹22,000.00 – ₹30,000.00 per month
Benefits:
Health insurance
Paid sick time
Schedule:
Day shift
Ability to commute/relocate:
Mumbai, Mumbai Suburban – 400076, Maharashtra: Reliably commute or planning to relocate before starting work (Required)
Experience:
total work: 3 years (Preferred)
Language:
Excellent English Communication (Preferred)