Companies can Hire candidates across India, Mumbai, Delhi, Bangalore, Pune, Nagpur, Chennai, Ahmedabad, Kolkata. Hire from the largest pool of skilled candidates in India. Business Development Executive · Business Development Manager · Insurance Sales · Chartered Accountant · Accountant Human Resource Manager Compliance Executive Field Sales & more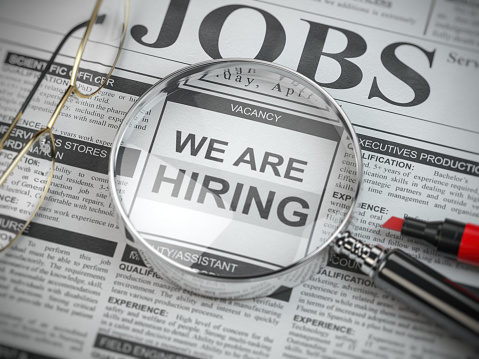 Manager - RFP and Government Tender
Computer/IT
26-09-2022
Closes: 30-04-2023
Job Info
Job Role:
Software Developer
Salary Range/Month(₹):
51000 to 60000
Career Level:
Experienced
Degree Title:
Engineering Graduate Only
Gender:
Male or Female - Anyone
Locations:
Mumbai__Maharashtra
Interview Method:
In-person interview
Work Type:
Work from Single Office Location
Shift Timings:
Day Shift/General Shift
Working Days:
6 days Working
Description
ABOUT EDUFRONT
Edufront Technologies aims to empower everyone in school from administration to teachers to students and the parents too! Our mission is to transform school systems across India and revolutionise teaching and learning, in way solving Bloom's two sigma problem in education and thereby helping students and schools in the across globe.
We have leveraged technology and have created EDUFRONT a digital learning ecosystem – integrated along the lines of hardware, software, and content – that piques children's curiosity, nurtures creativity, lets them explore their passions, and offers them a 360- degree view of their educational material supporting every child move their understanding beyond rote facts, and bring out their true potential.
Edufront is a comprehensive solution for Schools and Students alike leveraging on technology to remove the challenges and barriers in learning and monitoring thereby solving Benjamin Bloom's two sigma problem in education, enhancing the way students learn and broaden their knowledge finally aggrandizing our lives.
As a purpose-driven company, we are dedicated to not educating but inspiring. Our team is committed to bring technology and process with a human touch that inspires and enlightens all our stakeholders. But our work doesn't stop there. We are committed to making the world a better place by leveraging our market-leading global platform, and by extending the reach and influence of like-minded organizations and causes. We also are dedicated to employee volunteerism across the globe.
YOU ARE IN THE RIGHT PLACE AT THE RIGHT TIME
When you read this consider yourself to be in the right place at the right time and if you have the grit and urge to work for a start-up nothing can be better than a start-up in ED Tech space.
The Indian EdTech industry is expected to be more policy friendly in the upcoming years due to rising government interest. The National Education Policy 2020 emphasised the importance of leveraging technology in education solutions and supported creation of leaning content in regional languages, calling it a high priority.
CONTEXT OF THE ROLE:
Edufront is an Ed Tech start-up soaring to scale new heights expanding and gaining market by aggressive strategies and creating value throughout the value chain.
School Projects specialist shall manage the implementation of developed technology products for end users, follow procedures to set-up the product, and also train the end users on how to operate it.
KEY RESPONSIBILITIES:
Support business teams in Production demonstration onsite or remote as and when required.
Understand the customer requirements from the business team and prepare implementation plan.
Understand the technical requirements for set up of the platform from the business and product teams.
Create a detailed plan for Implementation in the school and where ever required.
Execute the product Implementation withing the agreed timelines.
Establish and maintain strong associations with key customer contacts.
Monitor school's operations, product experience, and operational outcomes (using internal dashboards and customer calls) and ensure that the product is working well on customer sites.
Responsible for providing client feedback to refine the vision and strategy, and educate inbound product managers on detailed feature ideas to the product roadmap.
Support the marketing/sales department as a subject matter expert, providing them with case studies, customer videos, etc. to foster closing of sales deals as needed.
Provide after implementation call to the customer's facility to review the project and identify any gaps that may exist.
Perform product training to the sales team
Partake in product development meetings to comprehend new functionalities and provide report on customer feedback
Travel to customer facilities as necessary for implementations.
Required to create SOP for the department and create with key metrics for success of the department.
Any other task as shared by management from time to time.
DESIRED SKILLS AND EXPERIENCE:
Engineering Graduate Only. Associates degree or two years of vocational school required; Bachelors degree in Computer Science, Business, Web Development, or related field preferre
Must be skilful in using data analysis tools, including Tableau/Excel/Python/SPSS/R etc. They should also be an expert in utilizing various Microsoft Office packages.
Knowledge of HTML, XML, Java, and CSS, would be preferred.
The product implementation specialist role is a client or customer-facing role, so it is vital that applicants have service orientation and are focused on customer happiness, success, and retention.
Candidates with technical qualifications and Education Industry background shall be preferred.
Good English and Hindi / Regional communication skills.
Job Types: Full-time, Regular / Permanent
Salary: ₹30,000.00 – ₹75,000.00 per month
Benefits:
Commuter assistance
Internet reimbursement
Schedule:
Day shift
Supplemental pay types:
Performance bonus
Experience:
RFP / Tenders: 5 years (Required)